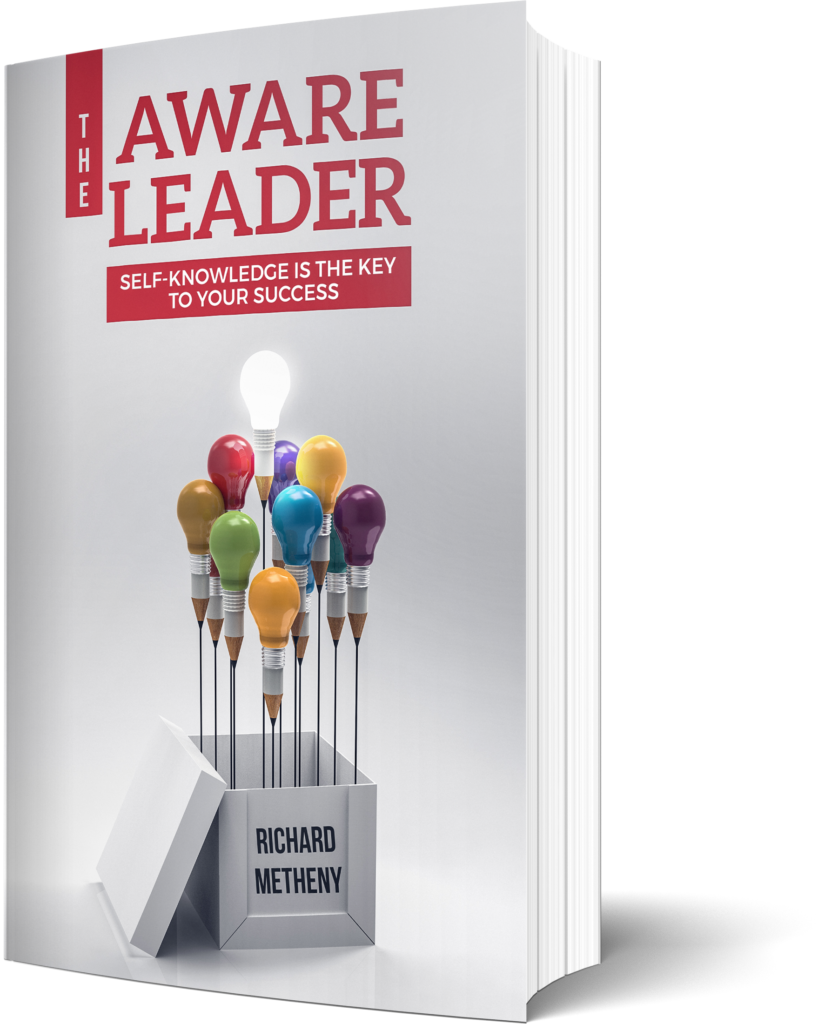 Self-Knowledge Is the Key to Your Success
The Aware Leader: Self-Knowledge is the Key to Your Success advises leaders that Self-Awareness is the deciding factor in their success. To be an effective leader, an executive needs to know himself or herself. This book is an accessible, illuminating personal development guide towards success for the individual and the organization.
The Aware Leader Offers Timely & Relevant Solutions for Leadership Effectiveness, such as…
Success in leadership, business, and life is not just about experience, skills, or even knowledge. Success requires developing a deeper awareness of who you are, of the hidden things that can either drive you or hold you back. Effective leaders learn to incorporate deep self-awareness into their authentic leadership style, so that they can build the relationships that form the foundation of all successful organizations.


Understanding and looking for the underlying experiences and values that drive you is the best way to recognize how those drivers create default settings in your personality and character. The qualities that define you are neither positive nor negative in and of themselves – instead, it's how you utilize them. The more you know about yourself and your drivers, the more you can see when these qualities are serving you and when they are hindering you. Only then can you make choices about how to leverage your unique set of behaviors, styles, and preferences to create the results you want.


The more you engage in mindfulness about who you are, what you are experiencing, and how you are relating to those around you, the more you make effective choices. Although it seems like this will take extra time or trouble, the truth is it will save you endless time and stress. All your efforts are more efficient and effective when you routinely check in with yourself and make sure your external behaviors are in sync with your internal values. If you don't do this, you risk turning into one of the more than 50% of leaders who fail, not because they didn't know their stuff but because they didn't know themselves.


The better you know yourself, the better you become at developing habits of behavior that promote your progress, and the better you can recognize and redirect those behaviors that might hinder your progress or threaten to derail you altogether.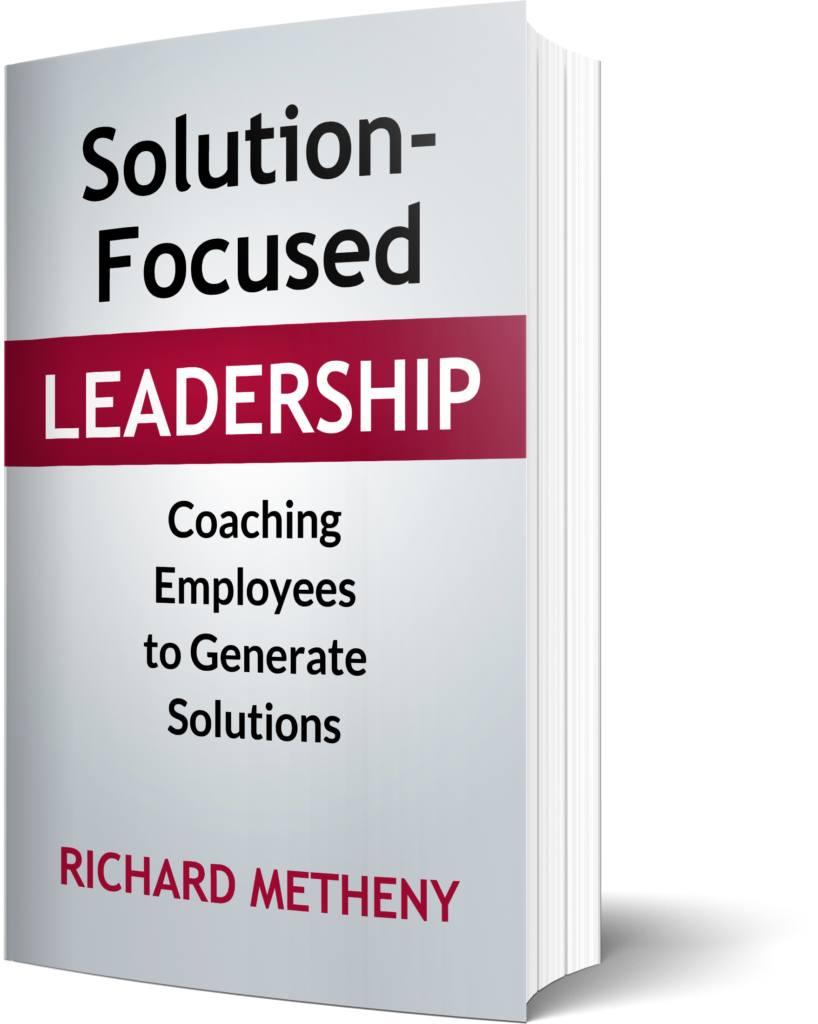 Solution-Focused Leadership:
Coaching Employees to Generate Solutions
Solution-Focused Leadership: Coaching Employees to Generate Solutions, written by professional certified executive coach and former senior executive Richard Metheny, is the first book to introduce a pragmatic, leadership coaching model in the accessible form of a business fable. The 115-page manuscript educates the reader along with providing proven, step-by-step, solution-focused strategies that leaders can implement immediately.
Although Rachel was initially thrilled to receive a promotion to a position as a director of product services, three months into her new position she is quickly burning out. Her staff has been cut, her time-off has diminished, and what leisure she does have is fraught with anxiety. Worst of all, she's discovering that the hands-on management style that got her to this position isn't working. On the advice of a friend, she meets with Patrick, an executive coach. Over eight one-on-one weekly breakfast meetings, Rachel moves from being a doer and problem-solver to a solution-focused leader and coach. She learned how to coach her employees to recognize their strengths and focus on creating solutions rather than on analyzing problems. As a result, her team becomes more productive, morale improves, the entire organization becomes more empowered, and—as an extra perk– she gets balance back in her life.
In a 2009 survey conducted by the Human Capital Institute in partnership with DDI, 44% of the companies surveyed named the development of mid-level leaders as their current top priority and only 27% of the mid-level leaders rated themselves as "very effective." Mid-level managers often end up in their positions because they are good at detail-oriented performance, not because they were trained as managers. But the skills that boosted them into management are not the ones they need to be successful in their new roles. These managers must incorporate leadership and coaching activities into their repertoire, according to David Antonio, associate professor of management in the School of Business at the University of Wisconsin-Madison and director of the mid-level management certificate program.
Readers will relate to Rachel as they identify with her falling into the trap of giving her team members the answers to their problems. This trap, although quicker in the short term, ultimately hurts the individual and the organization in the long-term. Readers learn how to avoid this trap by transforming their employees from the bearers of problems to the generators of solutions.
Through the introduction of OSKAR, a coaching model created by Mark McKergow and Paul Jackson in their best-selling book The Solutions Focus, readers are provided with a practical tool for making the leap from manager to leader. By utilizing OSKAR they can teach their employees to generate solutions to the challenges they face.
Readers realize they can, and should, find the time to coach, and that with the right coaching process they can fit coaching into every day, no matter how hectic it is. The book clarifies the coaching relationship between leaders and the people they lead. For those mid-level leaders who are exhausted from the burden of being the only problem solver, this book is a must-read.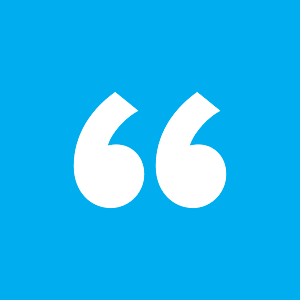 Richard Metheny, author of The Aware Leader, is a very accomplished Professional Business Coach, reaching and impacting leaders in companies and the private sector with his strategies for success. Richard shares with the reader in his new groundbreaking book, The Aware Leader, a deep, insightful, and illuminating guide to awakening the intimate encounter a person may have with his 'inner consultant' if he is astute enough to take a deep dive into knowing him/herself. Richard carries the reader through the process of asking the right questions which brings a Leader into optimal performance by bringing themselves into the game with the highest level of Leadership Excellence. He helps the reader identify the blocks that keep him/her from rising into their full potential and provides guidance to removing those blocks. If you want excellence in your performance, satisfaction with your outcomes and the exquisite accomplishment of becoming more intimate with yourself, this needs to be your next read. This is a must read for all future Leaders that are hungry to know what will help them reach the top of their leadership potential.
Micki Grimland, LCSW, as seen on Oprah and Great Day Houston, owns a group practice of Business Consultation and Psychotherapy in Houston, TX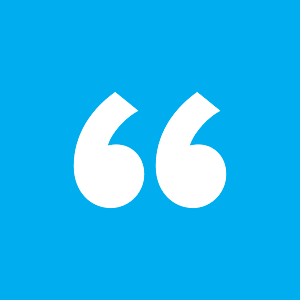 In a world satiated with achievement, accumulation and arrogance, this book is a sobering reminder of our humanity and our thirst for peace, joy and happiness. Happiness not attainable in the purest sense due to our inherent imperfection but pursued at a pragmatic level through self-awareness and introspection or 'mindful moments' and through the application of a new value equation, ROV. Through the practices and stories, we learn the art of wrestling with our imperfections, emotions and 'default settings', to know ourselves more intimately and to enable self-aware leadership.
Deborah S. Bloomfield, PhD, CPA | Executive Vice President and Chief Financial Officer
Bon Secours Mercy Health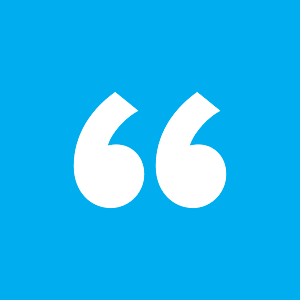 Metheny has created an engaging narrative that, particularly in the context of his own personal revelations, demonstrates the power of enhanced self-awareness in and of itself. His examples from his client base, as well as his own life, are relevant and relatable, with some nifty road-tested ideas (such as one exec's personal 'Stupid Box' used to record and store complaints, which curbed his career-damaging outbursts at others)… An enlightening, smart personal development primer.
Kirkus Reviews, Vol. LXXXIV, No. I, January 2016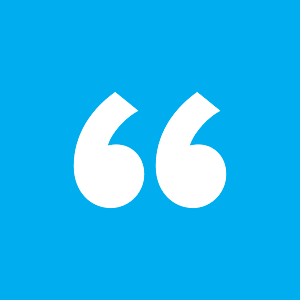 If you are looking for a guide that will unleash your potential and inspire you to take action, this book is for you. The 'kitchen table wisdom' approach takes complicated academic concepts and guides the reader to practical day-to-day applications. Read it and wake up!
Debra A. Canales
EVP/Chief People and Experience Officer 
Providence Health & Services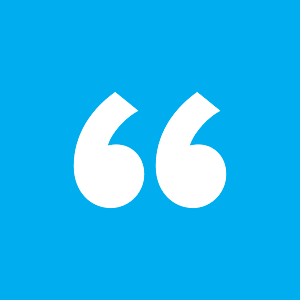 Richard Metheny's provocative and insightful book clearly defines how great leaders look first within. The author skillfully explores the inevitable fact that self-awareness is a performance multiplier in today's crazy, competitive business world. This book is a must read for organizations poised for growth.
Joe Langteau | President & CEO
Summit Restaurant Group, LLC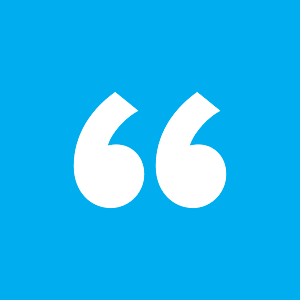 The Aware Leader is packed with practical leadership advice that offers a fresh perspective on how to greatly lead and in the process become a great leader. It is refreshing to read a book that presents self-reinforcing and accountable view of leadership. Richard delivers an insightful road map that will help the most accomplished executive for the next 10 years of her/his development."
Akram Boutros, MD, FACHE President and Chief Executive Officer
The MetroHealth System